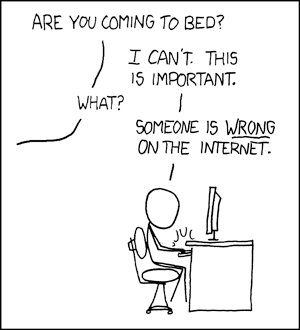 I am always greatly amused at how serious people get on the internet. I'm always amazed at how serious people get about certain (to me) pointless topics. I present to you exhibit A....

About a year ago I posted a vid on youtube of some dudes/buskers doing Power Rangers stuff in Sydney, this is the vid, I titled it Japanese version of Power Rangers...



I put this description alongside the vid when I posted it........
These dudes were busking at Darling Harbour in Sydney last weekend, they were apparently stuntmen on the Japanese version of Power Rangers and here to make a show or something, was fun to watch
3 months ago I get this (dis) comment on the vid.....

So how is dis exactly a japanese version of power rangers, when the film location is nowhere near Japan, and doesn't have the explicit Toei design and is not in the Super Sentai and Kamen Rider stage. Also don't ever compare this crap to Super Sentai. Power Rangers is crap.

Whoooaaa the super sentai power toei what now.......not wishing to upset him as he's obviously an avid Power Rangers fan I posted a short response.....
um, did you read the description of the video on the right?
then today he replied (took him a while)
well one thing, you said that it was stuntmen for a japanese version of Power Rangers. In no way was this anything to do with Super Sentai (japanese original PR) And if it was there should actually be a TOEI logo on the background. So if anything, if it was promoting a japanese toku. It is not Super Sentai or for you uneducated people Power Rangers. Meaning you should change the title itself. It gives false representation.

me again (the uneducated one)....

AHAHAHAHAHA methinks you take this stuff waaaaaaaaaay too seriously dude. They said they had worked as stuntmen for the power ranges, good enough for me. You need to calm down some, can I suggest a cooling oranje juice perhaps :)
I'm really looking forward to his next response, hilarious stuff