I stumbled across this story and pic the other day. She was a young and cute actress at the time and she told police a man grabbed her and carved the letter K onto her 7 times.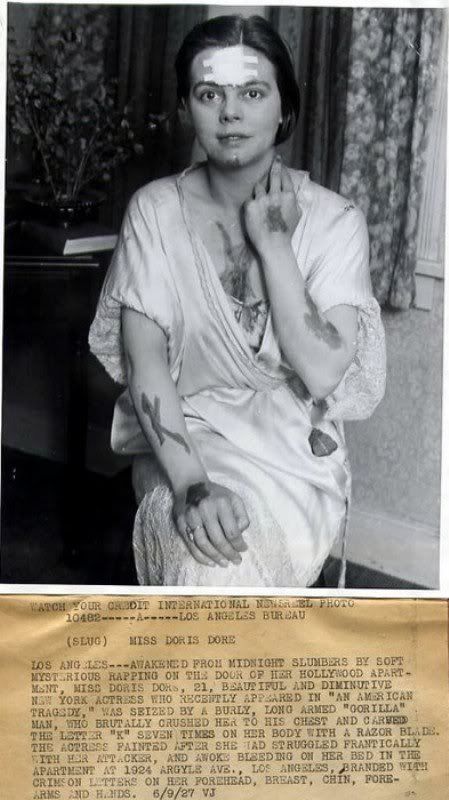 Seems the police think maybe she actually
did it to herself for the publicity
or maybe it was true. I can't find any info on the final outcome though. Weird if either story is true.