Country music that is, I've tried but I just can't. That said I haven't written the entire genre off, just the Slim Dusty/Nashville she left me with 6 kids and a crop in the field kind of country. This is a bit of a problem for me at times, a problem because I work with a bunch of Aboriginal guys when I'm in the Pilbara and they LOVE it. Old or young country music is their soundtrack. So I've found over the years that to keep the peace in the car I've had to slip some country onto my iPod. Tenuous country though, for the guys that is, not for me.

Johnny Cash, Credence Clearwater Revival, even the Lemon Heads have a country feel to some of their songs and then there's Gillian Welch. This is what fills the country playlist on my iPod. Not exactly a mix that will gain me entrance to the mid west section of heaven but it's the best I can do.
CCR and the Lemonheads you've all heard of....haven't you? so I wont go on about them. Mr J Cash however has been in and out of my life since I was a kid. I just remember hearing his songs being played in our house and I remember seeing him on TV always dressed in black. Then they made that film and now everyone knows Johnny Cash.
Just before he died Johnny put out a couple of albums of covers and it's probably his version of Nine Inch Nails
Hurt
that stands out for me. He died about 4 months after this clip came out, he knew he was dying when he made it and it's kind of perceived as his epitaph, poignant at the very end when he slides his hands across the piano. His wife June is in the clip as well.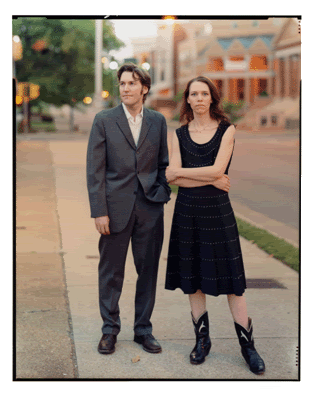 Then there is Gillian Welch, now even if you hate country music more than I do you will still like this, it's an incredible song and great clip. If you do like it investigate some of her post 2003 stuff.