Sam got to fly up above the project yesterday in one of the helicopters parked at the camp airport, he snapped these shots which give a great view of where I work and live for 2 weeks out of every month.
Part of the area I work in daily, some of the hills I climb and valleys I get to roam. This is the northern edge, the southern edge has more trees but fewer hills.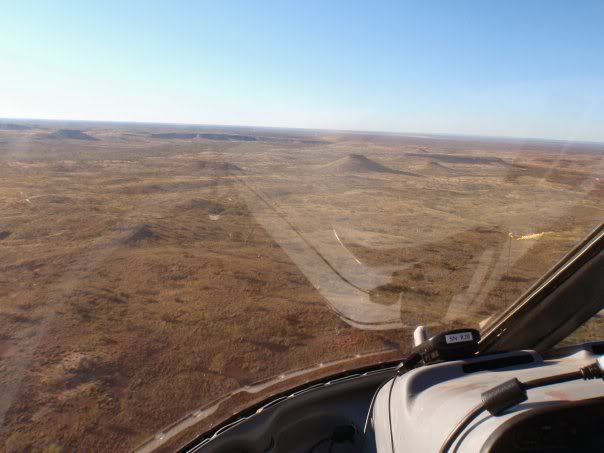 The camp we all get to live in, it's pretty good as far as camps go, can you believe there's 1200 rooms down there. It's a small country town. We have internet, satellite TV, a gym, tennis/basketball courts and a pool so it's not exactly roughing it.
Sam...man of leisure