I caught up with Nells this week and we headed down to
Borolo
. I'd been keen to try this place since a menu was dropped into my letterbox some 4-6 months before it had even opened. Good rustic Italian food is hard to come by in this town. You see Perth is dotted/infested with Italian style cafe's that serve the same damn menu,
penne arrabiata, spaghetti bolognaise, penne napolitana, veal scallopini, veal ala marsala
.... I could go on. So my hopes were high that Borolo could deliver the goods, the goods being simple yet interesting Italian food that I couldn't necessarily whip up at home in 5 minutes for one tenth of the price.
I wasn't disappointed.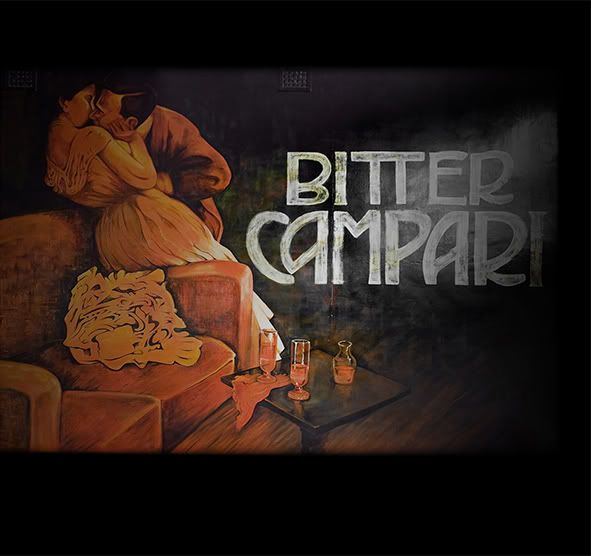 The first thing that hits you when you enter Barolo is the noise, don't get me wrong it's not deafening but you soon realise that you probably wont be bringing someone here for a quiet intimate meal. That's okay, you can cross the street to Jacksons for that. This is a place to EAT and TALK and DRINK. They've done a remarkable job with the decor as well, It's a big space but there's plenty of bits to break it up, least of all the incredible arches that cross the centre of the building. Something tells me they were already there because how would you afford a thing like that these days, cast iron arches? I'm prepared to be corrected on that though. An incredible fixture nonetheless.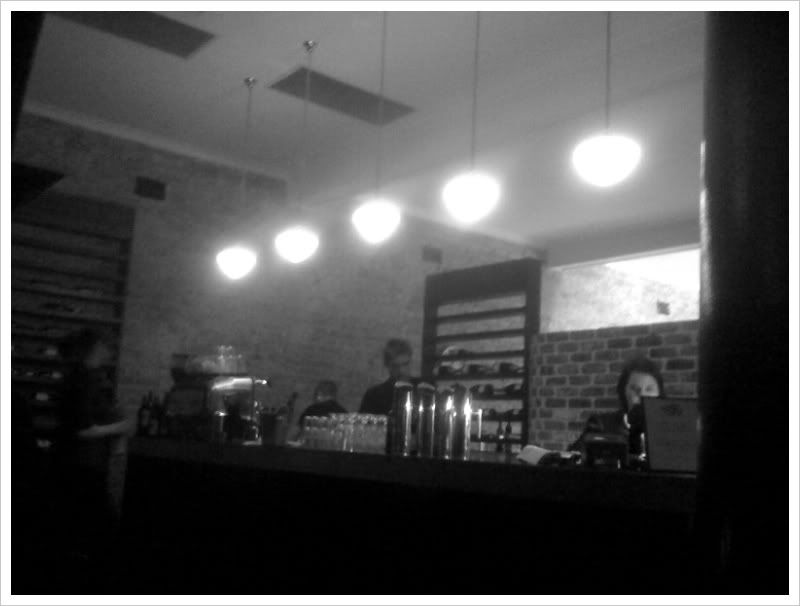 We were greeted at the door and sat promptly and then I started to notice a whole bunch of familiar faces both on the floor and behind the bar
"That's right, these guys are from
SOTO".
I thought I'd seen them before. Menus arrived and seeing as we were both starving we ordered instantly, although apparently I was hungrier than Nells so I started with a plate of Vitello di Tonato. We probably should have shared this dish as it was huge and delicious. Medium rare slices of veal with a smooth tuna mayonnaise drizzled over the top. One to definitely try.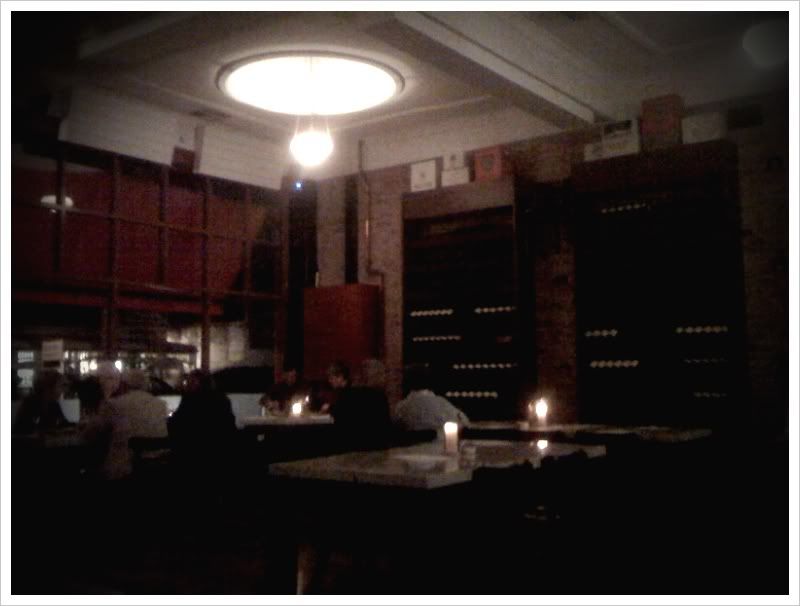 Nells was a little miffed that there wasn't any fish on the main menu but once the specials were read out to us she ordered the Barramundi with sweet potato mash. Problem solved. I'd chosen the grilled spatchcock on spinach and broken/crushed/smashed (I forget the term they used) potato. Nells' fish arrived looking great, crispy grilled on one side and moist and tasty and most importantly actual Barramundi. Perth has a reputation you see .... My spatchcock was by far one of the most tenderest and tastiest chicken dishes I have had in a long time, If a bunch of you head to Barolo make sure at least one of you orders this dish because you all need to taste it.
I'll be going back to Barollo again and bringing many more peeps with me, it's fantastic to have such a quality Italian Trattoria so close by. I need to mention the service here too as it was friendly, helpful and the staff smiled. Yep they smiled, this is a good thing. All up the meal cost us $107.00 for two and that included two glasses of wine. Not bad at all
The Positivo: The spatchcock, you must try this dish
The Negativo: It's a bit noisy, but it is what it is, don't come here for a one on one smoochy date fest, bring friends for group lovin.
8 empty Chianti bottles sitting on a shelf out of 10