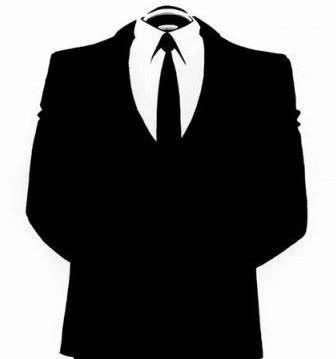 I just finished watching The Sex Blog Girls. If you didn't catch it tonight on SBS then it's about a bunch of women around the globe who have written sex blogs and in particular Zoe Margolis and her blog
Girl with a one track mind
. It's a blog I've been reading for about 4 years now and it was a great read, she rarely updates it these days spending most of her time on twitter. The thing is that Zoe wrote her blog for quite a few years anonymously until she was, quite rudely, exposed by the good old English press. Check out the doco if you can, it's good.
What it did though was make me think about my blog and my level of anonymity. I started blogging in Jan 2005 a full year after Zoe began hers. I never set out to be completely anonymous, I wasn't writing about any sexual exploits, I wasn't hiding from being exposed, I wasn't dishing dirt about real people, I wasn't famous, so I don't really have much reason to hide. That said I certainly didn't set out to advertise who I was, in fact I hardly ever posted a picture of myself on here (still rarely do actually). I guess deep down I still want to maintain a certain level of privacy.
Nor am I getting millions of hits on here so the chances of being recognised by someone are extremely low. My piddly 1500 or so hits a month certainly sorts that out. But it has happened a few times, as recently as last week in fact when a reader dropped me a note saying that they saw me at the local shops. They even mentioned what it was I was buying (a cupcake haha - well it was for a girlfriend on her birthday, honest!) It's inevitable that locally I may be spotted as I write and photograph mostly stuff that happens in my hood. So people can quickly put two and two together. I've done it myself, I've recognised a blogger who's blog I read often. I first noticed her sitting in her car across from me at a set of traffic lights. Kind of a sleepy early morning stare when all of a sudden "Hmm isn't that such and such?" and it was. I pass/see her at least twice a month as we both head to work in different directions. But I've never approached her, waved to her or mentioned it on her blog because for me to do that would be a bit odd I. You see there's still a bit of a barrier there for me between reader and writer, whether I be either, that I would find hard to cross unless I was sure it was acceptable they wanted to actually meet me or if I wanted them to meet me. It's a bit hard to explain but I'm sure you get my drift.
When you start writing a blog it's inevitable that you will expose part of yourself, you have to if you're going to be writing about yourself that's bleeding obvious. But you do still get to control the level of exposure to a point. I mean if I didn't want to be recognised I wouldn't put any pictures of myself on here would I, nor any of my friends. I do think that if my friends and family didn't know of my blog it would possibly be a different blog. I find I self censor a bit more through knowing some of my readers, but not too much. My mother is worldly enough to have heard the word "fuck" before and my friends trust me enough to know I would never write anything on here to put them in an uncomfortable or compromising position. This is not an outlet for my dirty laundry, in fact I rarely post anything very private, I don't really mention anything about anyone I may be dating, I expose only so much on here. I kind of leave that bit of my private life, well just that, private. So I guess I won't be getting a 6 figure book deal anytime soon because there's nothing in here that's very titillating or earth shattering.
What does concern me though is that as more and more people do read my blog and in the past year the readership has doubled, is the nutters. I try not to censor any comments made on a post but I have deleted a couple. I guess trolls come with the territory, but it's the nutter trolls that do concern me. Another blog I read is written by a Canadian blogger called
Raymi
and she scores a fair share of haters, but she accepts it as coming with the territory. Raymi lives pretty openly on her blog, she's a full time blogger, it's her job for the most part, yet she's posted about it being hard to avoid feeling something when people really attack her. Let's face it humans can be cruel and on the flip side humans can be hurt even when they say they aren't. I've been lucky so far in as much as my trolls have come across as quite sad individuals, so it slides past me easily enough.
Anyway this post doesn't have any real point, I just felt the need to write something after watching Zoe's doco. Stay happy! Oh and any fellow bloggers who may read this I'd love to read your thoughts on the topic, you can sign with a fake name if you want ;)