Growing up in a mixed race household (Anglo/Dutch) I got to experience some interesting foods at a young age, Did that lead to me becoming a chef? Nah I don't think so, I just had cooler shit in my fridge and pantry than most other kids. Like pickled Herrings (Roll Mops) and these wicked cruskits before cruskits were even heard of here. But most of all I had discovered licorice! Not that mamby pamby black sugary glob they put in licorice allsorts, nor that sickly sweet twisted licorice, I'm talking hard core double salt (Double Zout) Dutch licorice. Oh hell yes, my spine still tingles and my mouth instantly salivates at the mere thought of it.
Over the years my love for this salty delight has seen me cast aside (momentarilly) by lovers and friends and even cost me a tooth filling; one large double zout diamond too many on that day. I've also taken great joy in watching lovers, friends and acquaintances screw their faces up in disgust the instant they slipped a piece into their mouths. ... usually resulting in the aforementioned casting aside. But I will not succumb to those kinds of pressures, Dutch licorice and I will be together forever. That's if I can keep finding a source. It's getting harder and harder these days to find a single zout or a tame black cat let alone DZ coin (are you impressed by my knowledge of exotic lollies?).
SO! Imagine my surprise when I went for a wander around the food section of IKEA today, an area I have steadfastly refused to inspect over the years due to me being a food snob, and discovered packets of licorice! Huzzah!! Could this be my next source? Why did I not check that shelf years ago? The Netherlands is close to Denmark and the like, it all makes perfectly good sense. So I bought three packets, one from Denmark called Salt Sill with a cute fish on the packet....
they were pretty good, around 75% on the Dutch version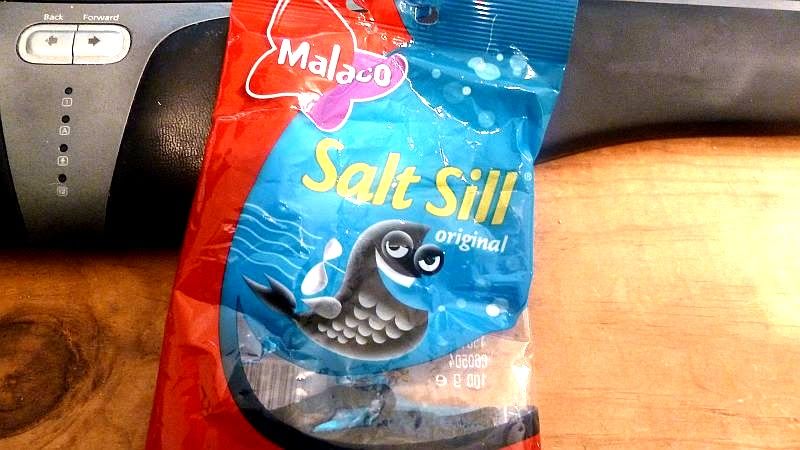 then it was onto the Turkish Peber from Finland, they looked harmless enough, small dark boiled lollies....but OMG is that chilli? Oh man no way gak gak, I couldn't do it...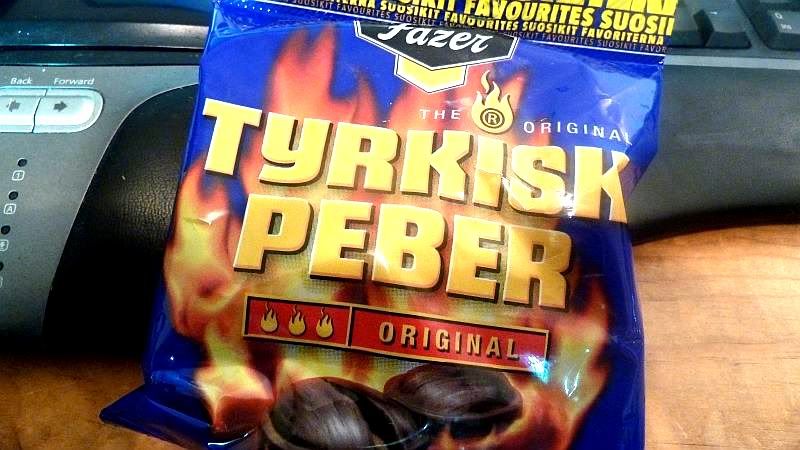 So that left one more, the Djungelvral, again from Finland. Now clearly I can stomach a lot of salt or otherwise I would never have gotten through the amount of Dutch licorice that I have in my life, but this, this was unnatural. Ever driven past a salt lake? Imagine sitting down in the middle of one with a spoon and digging up a mouthful. As soon as it hit me I felt like throwing up. No human could stomach that, it's not natural, it defy's the order of things. And now I feel defeated, my days of boasting about there being no salty licorice on this planet that I couldn't eat are now over. I shall now wander amongst the rest of you mere mortals .... curse you Finland
I mean come on....look at the salt on those things!!